2023 marks the year the National Extension College turns 60.
Since the college's conception in 1963, the need for alternative and flexible methods of learning has endured and evolved over time. From our initial delivery of courses via live broadcast, to sending whole courses in the post and through to the present day where operations are fully online; NEC has always been at the forefront when it comes to adapting education to be most accessible to those in need of a flexible option.
Throughout our 60 years, we have seen hundreds of thousands of students enrolled on NEC courses, all with different goals and reasons for accessing distance learning. One of NEC's central aims since our founding has been to help get students to wherever they need to go, wherever that might be. For just a glimpse into some of our students' achievements through the years, please explore our Student Stories.
We hope that you will join us in celebrating 60 years of life changing learning!
A brief history of NEC
Back in 1963, NEC's founder Michael Young recognised the UK job market as one that was rapidly changing due to developments in technology in post-war Britain. He believed that people would need to change jobs and skills within their lifetimes and stressed the importance of the education sector's role in allowing people to do this. When the government was slow to get these ideas off of the ground, Young took matters into his own hands and the National Extension College was born!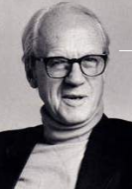 "We are thinking rather of the people who cannot turn up regularly for ordinary classes, above all of married women housebound by their children, or those whose job keeps them travelling, those who are on shift-work or tied to a hospital, people who have to study in odd moments of the week if they are to study at all."
- Michael Young, 1964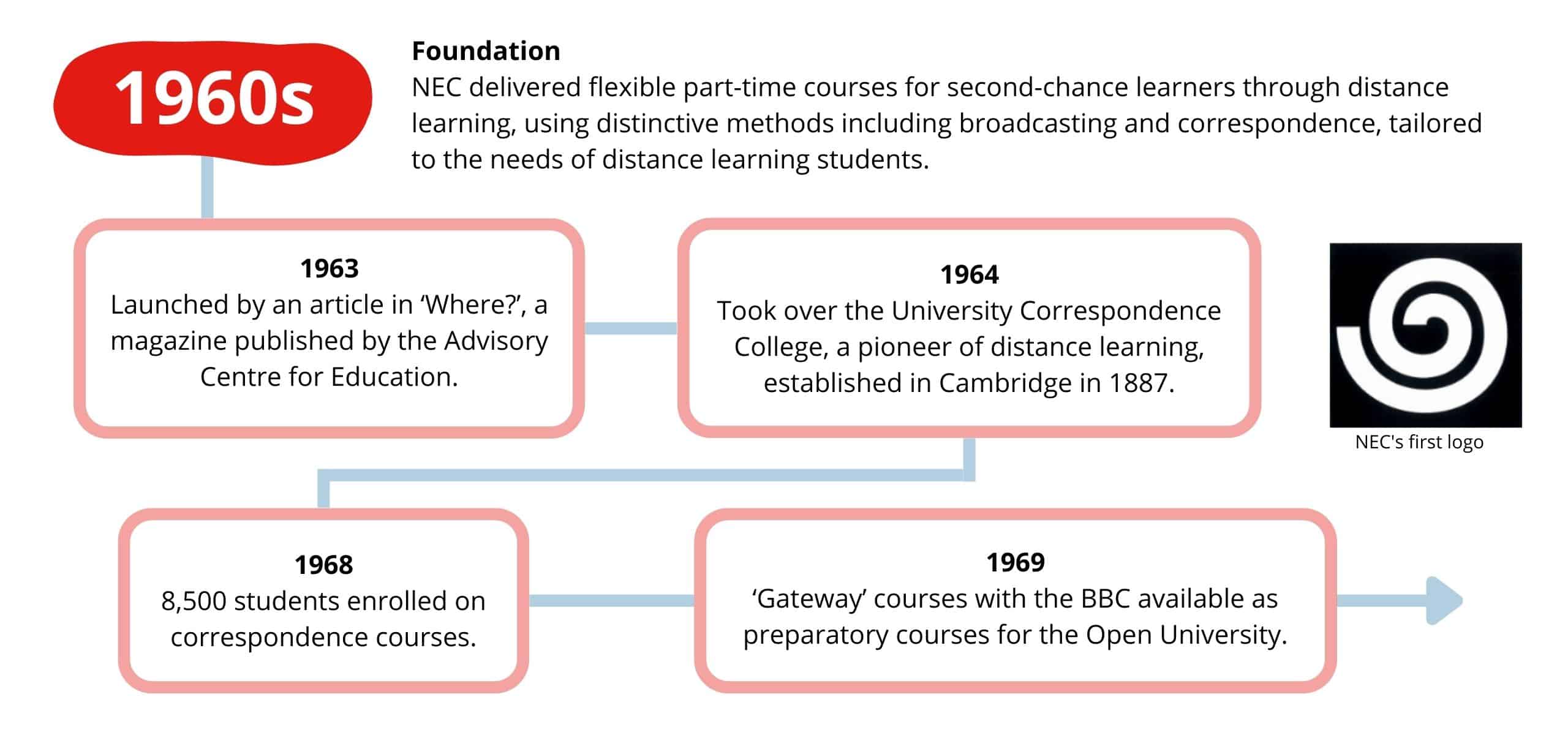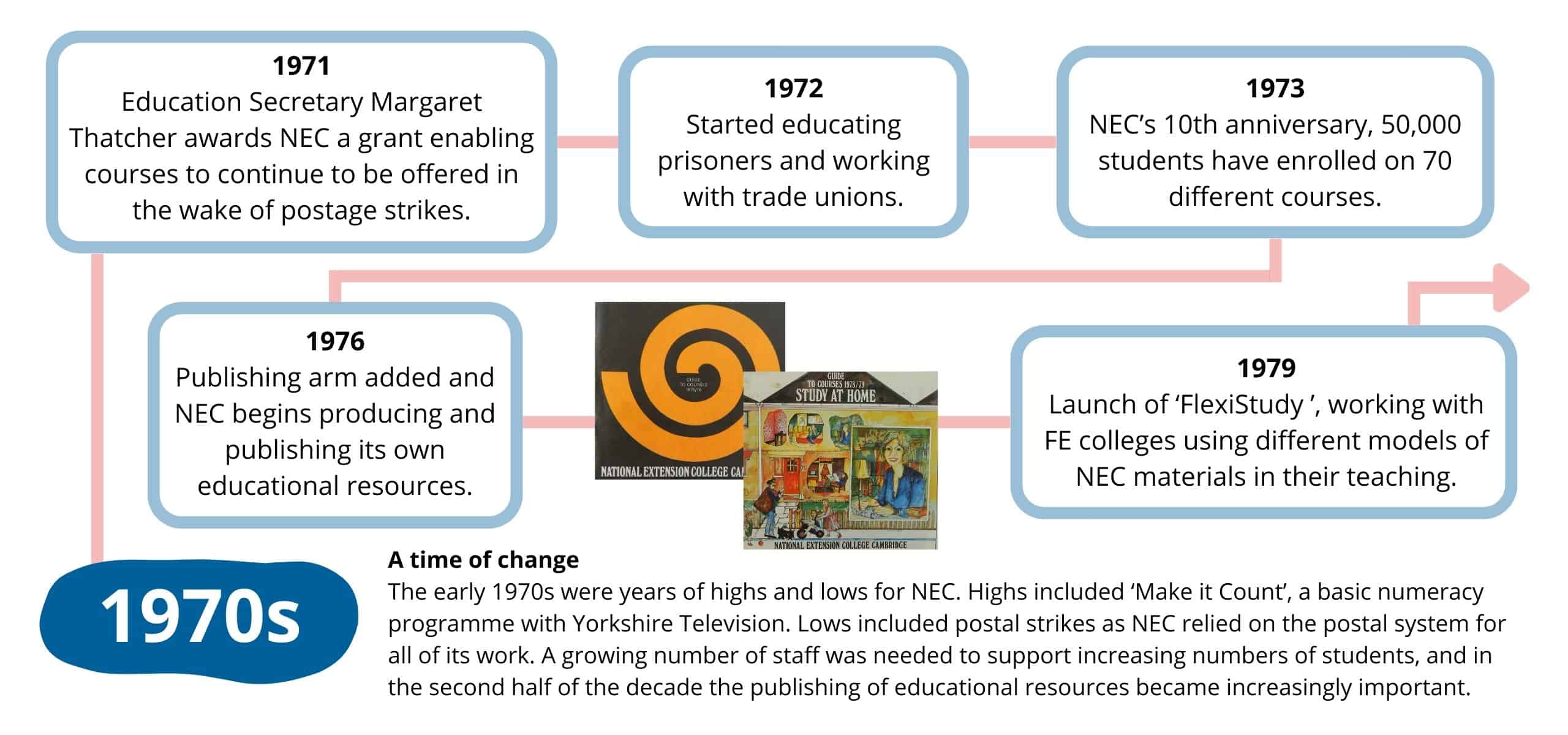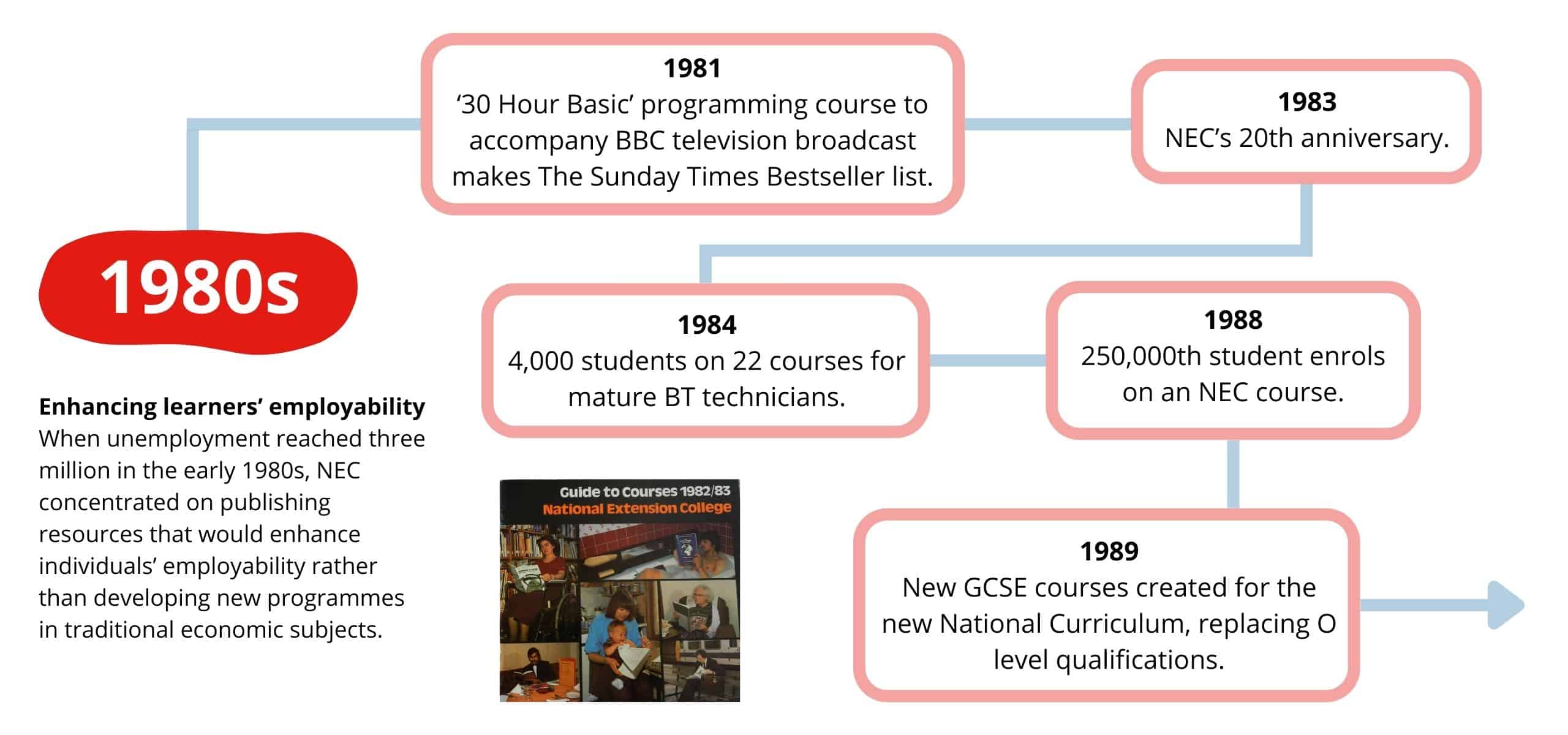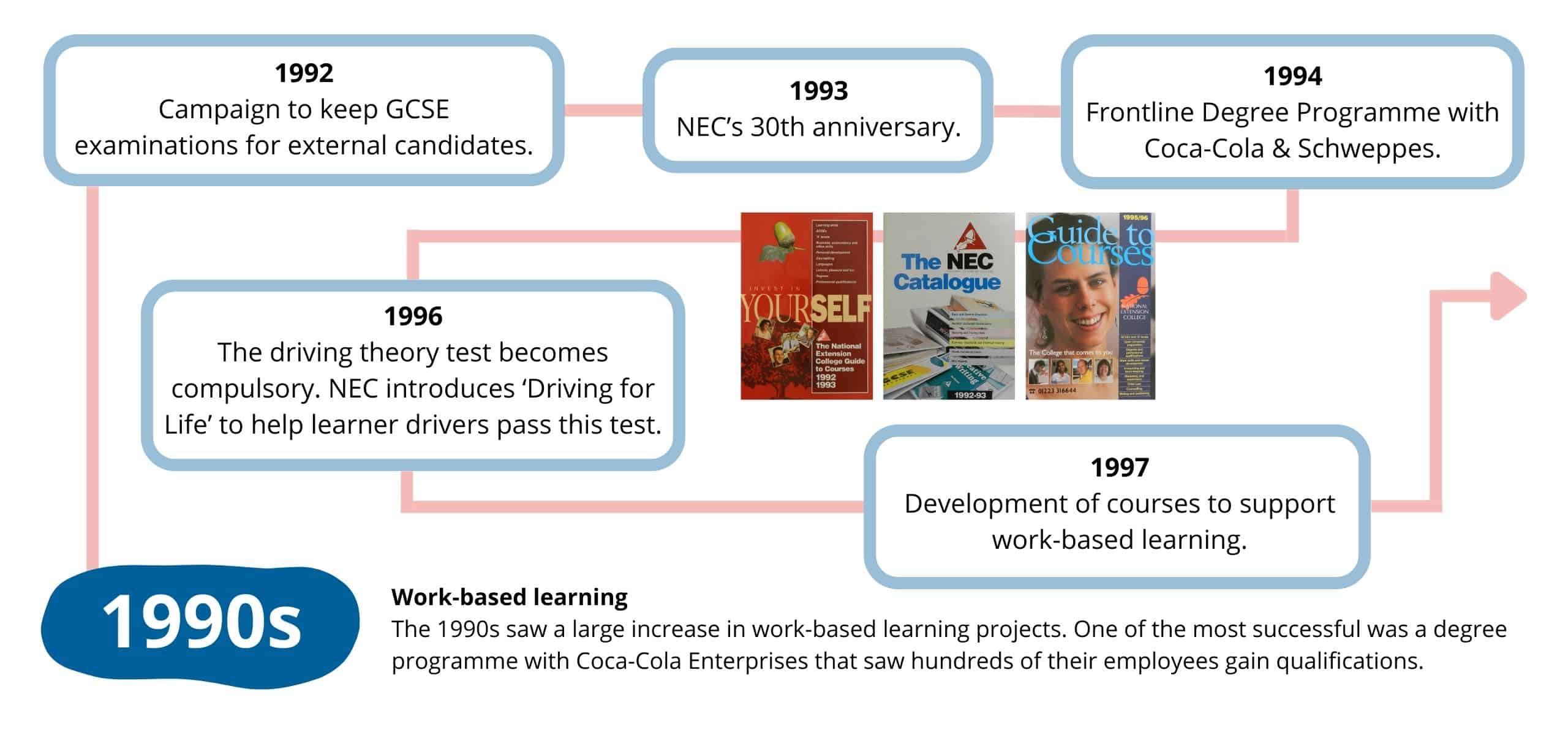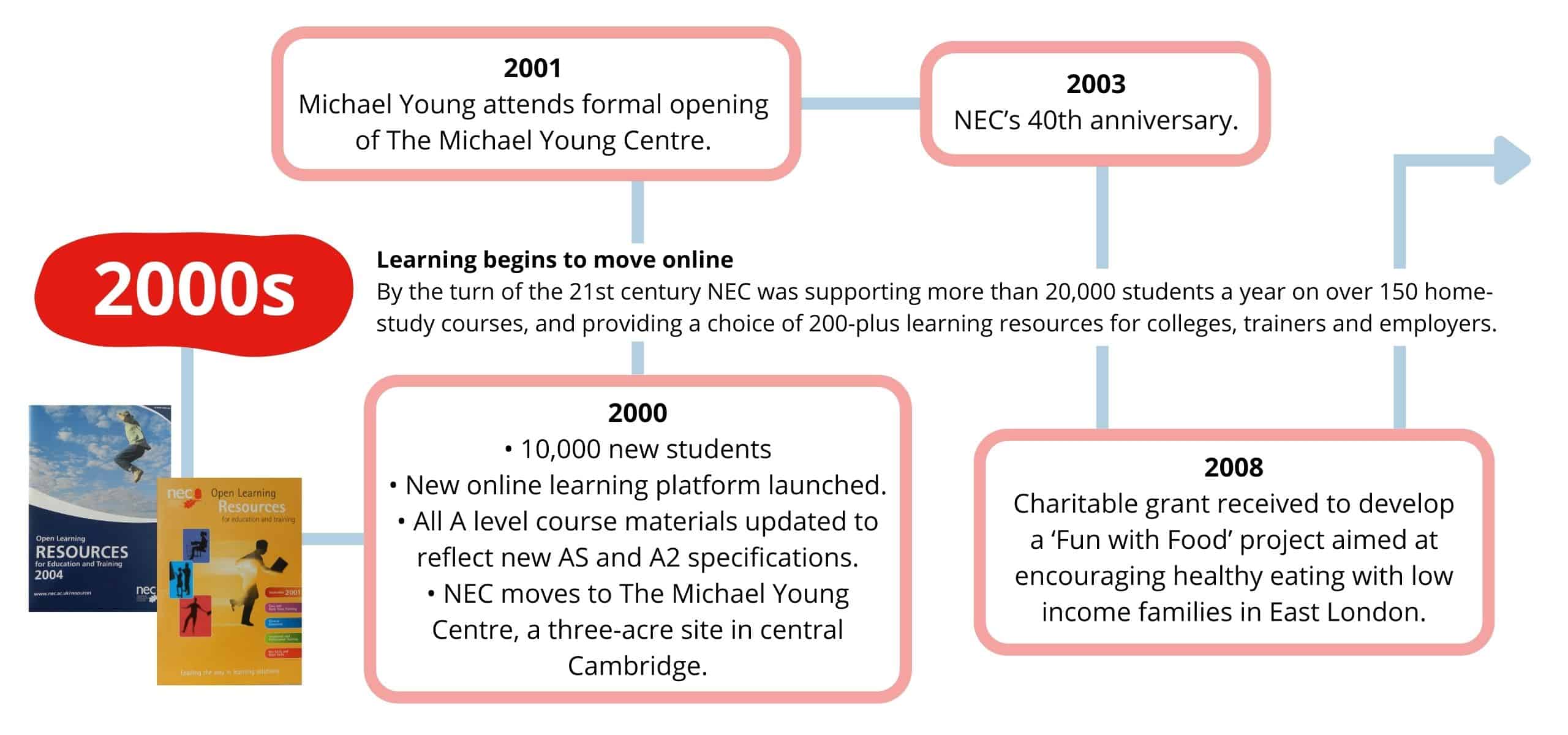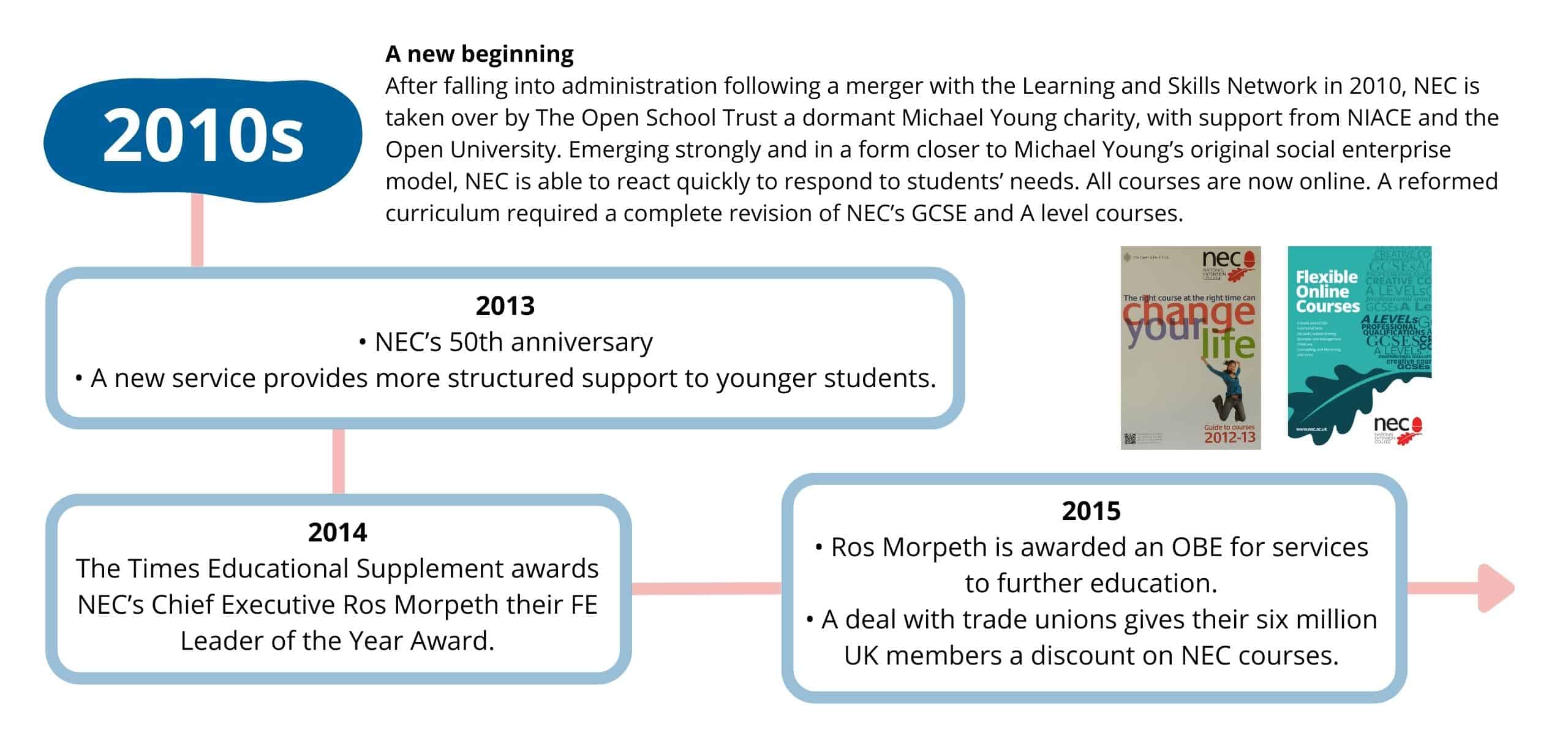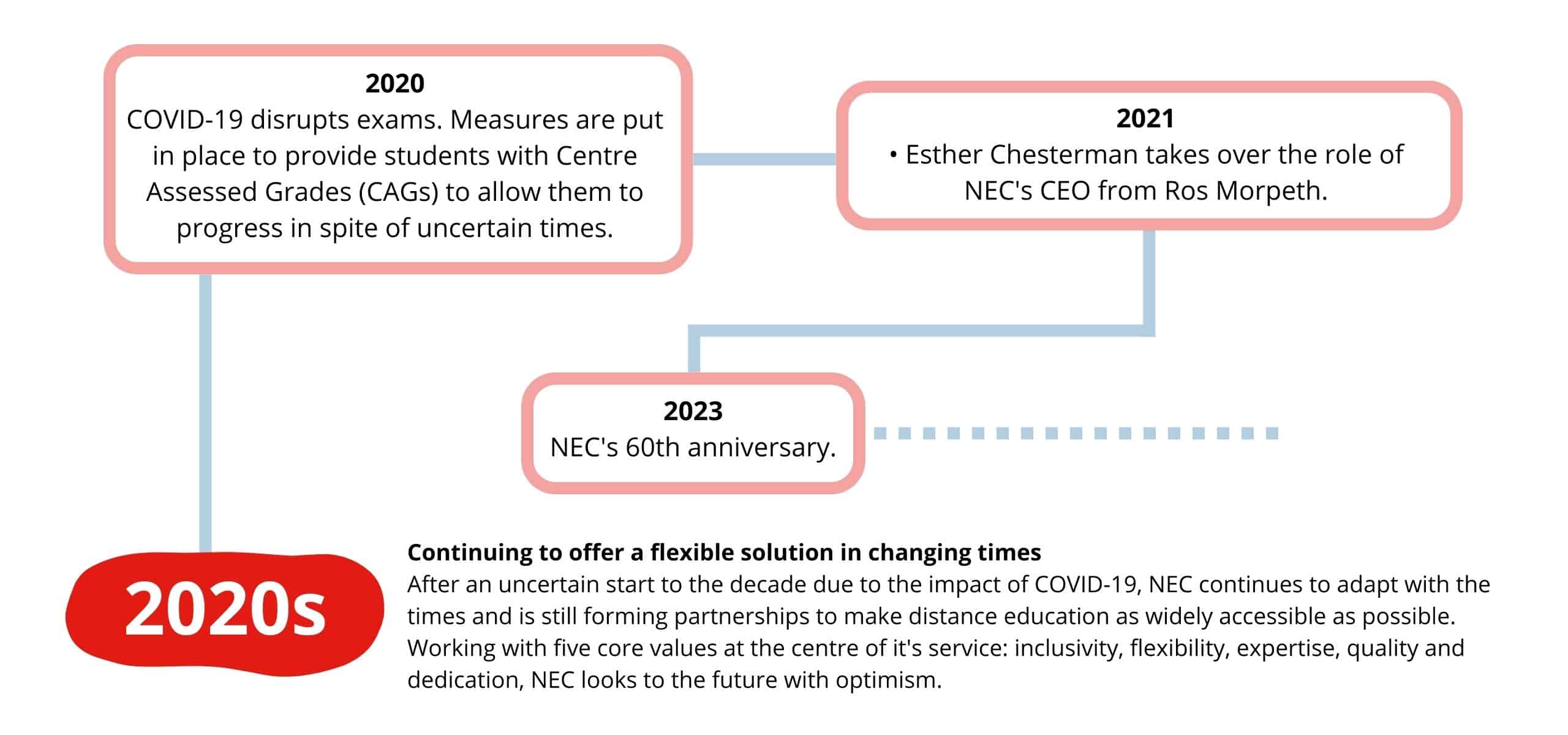 NEC today
In current times, NEC still upholds the initial ideals that led Michael Young and Brian Jackson to found the college whilst also continuing to adapt to an ever-changing educational landscape. Back in 2020, the COVID-19 pandemic introduced the wider world to online learning under very different circumstances. As with everybody else at the time, NEC needed to adapt quickly to these circumstances and with some hard work from some very dedicated members of staff we were able to provide Centre Assessed Grades (CAGs) in place of exam results to hundreds of students who were completing their studies in very challenging times.
In more recent years, we have also began working in partnership with a range of schools who integrate NEC's materials into various educational settings depending on individual needs. We are so pleased to see these blended approaches in action, with students achieving high grades whilst also benefiting from a more flexible approach to their learning.
Looking towards the future, we are excited to see where newly developing technology in areas like adaptive learning and AI will lead NEC. Our goal is to continue to deliver the same high quality learning materials and support for many years to come and we feel that the expertise gained from 60 years in the sector will be our greatest benefit when tapping in to next generation of online learning.
Celebrating our people
As a champion of inclusivity, it's our people who really make us special. Throughout the years we have been lucky to get to know many members of staff, tutors, partners, and of course, students. We really value the diversity of people that distance education brings along with it; and with this in mind we remain dedicated to delivering a service that works and that allows all those who we work with to achieve their goals.
We heard from Colleen Young, NEC's lead Maths tutor, about how she has found her time working with NEC. She emphasises just how important a second chance can be to all manner of learners and notes that with a little flexibility, "all is possible". She closes by looking towards the future and to NEC's next 60 years, we thank Colleen for being a part of our story so far and for all that she does to give our students the best chances of success. Watch Colleen's full message below.
Our plans to make our 60th birthday our best yet
With all of 2023 to celebrate, we have big plans! We'd like to use the occasion to give back in a few different ways; watch this space for further details on fundraising events, environmental projects and bursary opportunities.
Get involved: NEC student stories
If you have studied with NEC in the past, we'd love to hear from you - anything from the subject you studied to where it led you to. Please get in touch with us via our case study form.