Study GCSE Astronomy online and venture to distant galaxies.
Study IGCSE Biology online and start to unravel some of nature's most fascinating secrets.
Develop transferable skills when you study IGCSE Business online.
Ignite your passion for this complex and interesting subject, study IGCSE Chemistry online.
Join 1000s of NEC distance learners and study biology, chemistry and physics through our popular IGCSE Combined Science online course.
Study biology, chemistry and physics through our new IGCSE Double Science online course.
Gain a vital qualification for your future career by studying GCSE English Language online.
Open up a world of literary discovery with our GCSE English Literature online course.
Open up a whole new world of conversations when you study IGCSE French Online.
Explore some of the most relevant, challenging issues facing today's world in our GCSE Geography online course.
Study IGCSE History online and unearth some of history's most surprising and enlightening secrets.
Study our GCSE Maths online course and secure the solid grounding you need to enter university, or embark on your ideal career
Start to unlock the mysteries of the universe and the world we live in by studying IGCSE Physics online.
Open up your mind to the scientific study of human behaviour, through our GCSE Psychology online course.
Develop your opinions and ideas on key social issues with our GCSE Sociology online course.
Broaden your horizons and extend your global opportunities by studying our IGCSE Spanish online course.
Unlock Your Potential with NEC's Online GCSE Distance Learning Courses
Are you ready to embark on a journey that will shape your future? At the National Extension College (NEC), we bring you a world of opportunities through our online distance learning GCSE programmes. Join the ranks of thousands of successful students who have not only exceeded their own expectations but have also achieved remarkable grades from the comfort of their homes or travelling the world.
Your Pathway to Success
Whether you're new to home schooling or looking to enhance your grades through distance learning, NEC is here to guide you every step of the way. Our tried and tested approach has been honed over 60 years of experience, making us a trusted name in online education. We understand that everyone's journey is unique, and that's why we offer tailored solutions to suit your needs.
Why Choose Online Distance Learning?
Online learning provides you with the flexibility to shape your education around your life, not the other way around. With NEC's online GCSE courses, you can say goodbye to rigid schedules and classroom constraints, with online learning there is no timetable. Whether you're a full-time student, have work commitments, or other responsibilities, our courses adapt to your lifestyle. Take control of your learning and study when and where you feel most productive.
Exceeding Expectations
At NEC, we believe that distance should never be a barrier to quality education. Our students hail from diverse backgrounds and circumstances, yet they all share a common goal: to excel academically. And they've done just that. Our track record of success stories stands as a testament to the effectiveness of our approach. Many students who have embarked on this educational journey have not only met their goals but have also surpassed them.
Tailored to Your Needs
The beauty of NEC's online GCSE courses lies in their adaptability. Whether you're starting your home schooling journey or seeking to improve your previous grades, our courses are designed with your success in mind. Our expert tutors are dedicated to providing personalised support, ensuring that you receive the guidance you need to thrive.
Guidance from Experienced Educators
With 60 years in the field of online education, NEC brings unparalleled expertise to the table. Our educators are not only well-versed in their respective subjects but also skilled in the art of online instruction. They are committed to fostering a dynamic and engaging learning environment that encourages curiosity and critical thinking.
Your Future, Your Terms
Choosing NEC for your online GCSE courses means choosing empowerment. It means taking charge of your education and setting the pace for your learning journey. Whether you're aiming for higher education, better career prospects, or personal growth, our courses provide the foundation you need to build a successful future.
Join the NEC Community
When you choose NEC, you're not just enrolling in a course; you're becoming part of a supportive and vibrant community. Connect with fellow students through online forums, discussion boards, and virtual study groups. Share your experiences, exchange insights, and learn collaboratively. Our community is a place where your questions are answered, and your victories are celebrated.
Enrol Today
Are you ready to unlock your potential? Enrol in NEC's online GCSE distance learning courses today and unlock a world of possibilities. Whether you're starting from scratch or seeking to elevate your grades, NEC is your partner in this journey. Trust in our experience, expertise, and unwavering commitment to your success.
When you call our NEC team, you'll experience firsthand the dedication we have to understanding your unique aspirations. We'll work closely with you to recommend GCSE courses that align with your interests and future plans.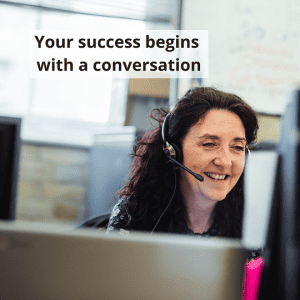 Are you curious about which GCSE courses are the perfect fit for you? Don't let questions hold you back. We're here to provide the answers you need.
Whether you're just starting out, or want to make a career change, GCSEs can help you fulfil your career ambitions. They are qualifications that show you have gained a good level of learning in a given subject area, and they are recognised by employers and training providers in the UK as evidence of your first step of formal educational achievement. 
As well as A levels, GCSEs are needed to get into college or university, and a pass in English, Science and Maths is required for many jobs and apprentice programmes. Some students in the UK take International GCSEs, known as IGCSEs, equivalent qualifications to GCSEs which are recognised all over the world.
Young people usually take GCSEs at the age of 16 or 17, but with NEC, you can take them at any age. So if you missed out on some essential subjects earlier on, or simply want to study different areas to take your career in a new direction, with NEC, the right time is now.
GCSEs show that you've gained a good level of learning in a subject and you should choose your courses carefully. Passes in English, Science and Maths are required for some jobs and apprentice programmes, as well as being needed for university – but other than these essential subjects it's a good idea to pick subjects that interest you, as you're more likely to enjoy studying and get a better grade.
With NEC's flexible online GCSE and IGCSE courses, you study at a time and pace to suit you. All our GCSE and IGCSE courses are written by experienced teachers and examiners, and are accredited by the internationally recognised and respected awarding bodies: AQA, Pearson Edexcel, CAIE and OCR.
When you become an NEC student, you'll be supported by a personal tutor. All our tutors are subject specialists with a teaching qualification. You'll also be able to call on the expertise of our dedicated student support team, by email or on the phone.
Over the last 55-plus years, thousands of adults and young people across the UK and beyond have gained life-changing qualifications by studying GCSEs and IGCSEs with NEC. What matters most to us is the success of our students, so we offer all the support you need, combined with total flexibility to learn the way you want to. We're so confident in our expertise that we offer all students our exam pass guarantee.
NEC are innovators in distance learning, and all our courses are designed specifically for independent learners. You'll access all your high quality course materials on learn@nec, our easy-to-use online learning platform, and your personal tutor will be there to help you succeed, commenting on your course assignments and preparing you for your exams.
We'll provide all the course materials you need, and optional extra study guides are available to help you develop better study skills. The only essentials you need to provide are an internet connection, a sufficient standard of English to be able to understand the subject materials, and a drive to succeed!
Studying independently doesn't have to mean studying alone. When you enrol to study online GCSEs or IGCSEs with NEC, as well as having access to your personal tutor and dedicated student support team, you'll become part of a friendly national and international online learning community. So wherever you're studying from – whether at home in the UK or abroad, or on an overseas posting in the Forces – you'll be in good company.
Thinking about retaking GCSEs?
Sometimes things don't quite go to plan.
NEC's free and complete guide to retaking your GCSEs gives you all the information you need, whether you got your results this year or stopped studying a while ago.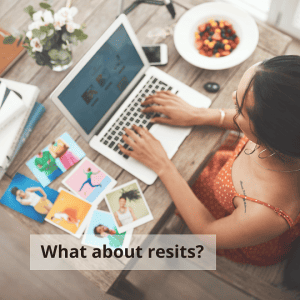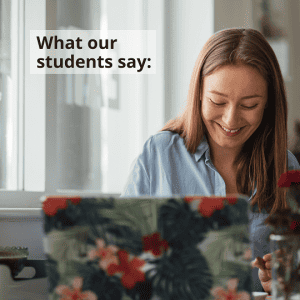 GCSE results success
"I went from being uninterested and at the bottom of my class to 7s and 8s with a passion for learning thanks to the NEC."
Eden, achieved a 7 in GCSE Psychology
GCSE results success
"I failed all of my GCSEs at school, I returned to education in my mid 20's through NEC and received a grade 9 in Biology. It's never too late for education."
Callum, achieved a 9 in GCSE Biology
GCSE results success
"Studying with NEC allowed me to use my time how I wanted without being restricted by a timetable. I could make mistakes in Maths in my own time and figure out a way of learning the content in my way, there was no pressure."
Rebecca, studied GCSE Maths, Psychology and English Language
GCSE results success
"Learning never stops. It's not a race, not a sprint, not even a marathon, but a lifelong journey and you need to pace yourself."
Natalia, studied GCSE Maths, English Literature, English Language, Combined Science and History
GCSE results success
"I have been studying with NEC for about two years now and it is the best decision I have ever made."
Natalia, studied GCSE Maths, English Literature, English Language, Combined Science and History
GCSE results success
"I decided to do Psychology because I had always had an interest in the subject but until discovering NEC, I had never had the opportunity to. NEC provided clear and easy to follow documents to work from."
Laura, studied GCSE Maths, Psychology and English Language